July 28, 2007
yThe images of THE UNIVERSE(THE SKY)SORAz Beagmore, Ireland@ A lot of stone circles

http://slicer93.mbsrv.net/20070728001612.jpg
A small mound

Big and small, various stone circles welcomed us with a lot of small flowers.
I felt as if time had stopped and wanted to stay here forever.
I thought Beagmore is the original place where humanity was created.
Big stones are maybe leaders of Stone humans and some of stones show their expressions clearly.
A small mound of small stones expresses as follows:
Stone gods fell down as a group of atoms like the mound.
Atoms who wanted to move came from their parent Stone gods and became various forms.
They created stone circles and directed atoms to appear as human beings.
A hollow like an lap bank grave exspresses that some Stone gods were very heavy and dented when they fell down.
The above picture does'nt show long line made of stones.
They express that Stone gods came to the earth from far Sagittarius.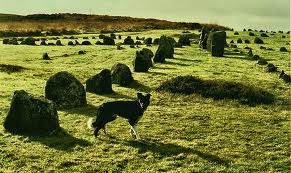 http://slicer93.mbsrv.net/BeagmoreBe15.jpg

A lot of stone circles of Beagmore(Ireland) on parade