By Takashi
This info is translated into English from@Let's solve the enigma of the earth
http://sora.ishikami.jp/image_dir/index.php?id=20120507235709

May 7, 2012
The villa of Hadrianus and opium poppy
This time the most red poppy flowers were blooming a lot.
In addition there were several fresh green-colored lizards in this garden.
I was informed unexpected things about lizards which I saw there.
Before and after that time I saw the tomatoes in the pot and the doll of cabbage? in the image or vision.
I was told tomatoes and cabbages were given for humanity by Stone gods.
By contrast, Snake charmer seat ruled humanity by red=opium poppy=drug and green=the leaves of cigarette=cigarette, I was told.


May 7, 2012
The stone statue of Hadrianus
It looks very old.
I saw the stone statue in which steel frame was found for the first time.
I've thought the steel frame in the stone statue was used for repairing but I was told iron existed from the initial period of Atlantis.
I was told iron was made by the coupling of atoms which had solid will.
Incidentally steel frame was found in the stone statue of crocodile.
Is it similar to the rustproof iron pillar in India?
Was it made in the age of Iron pillar of Delhi(wikipedia) which doesn't rust?
http://en.wikipedia.org/wiki/Iron_pillar_of_Delhi

May 7, 2012
The villa of Hadrianus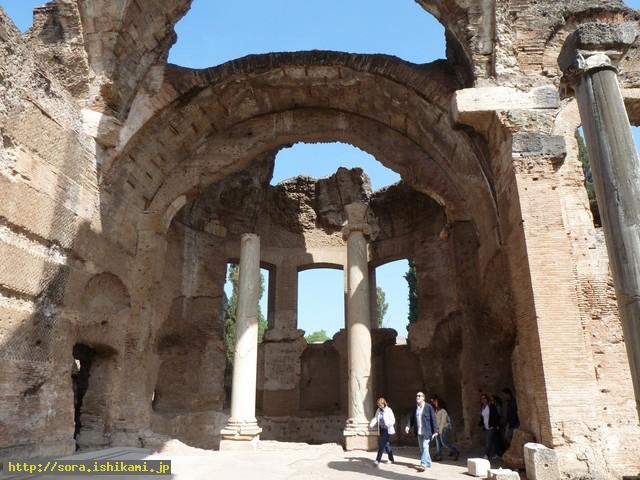 http://slicer93.mbsrv.net/20120507202113.jpg

The stone columns are not for supporting the building=It is appropriate to point out that it is the being with consciousness.

May 7, 2012
The villa of Hadrianus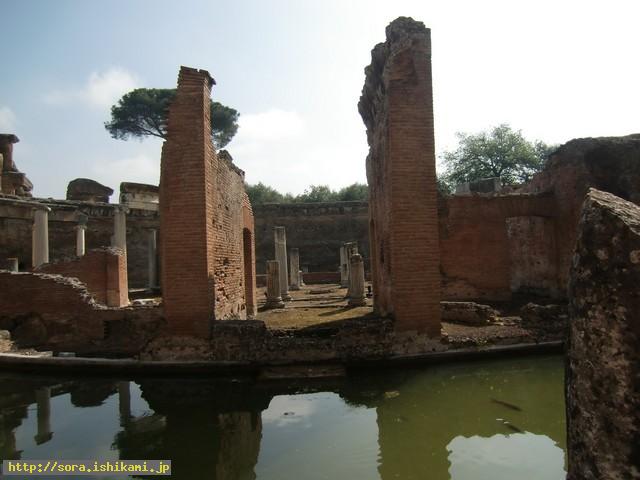 http://slicer93.mbsrv.net/20120507192446.jpg

It is the round garden whose surrounding is like the moat.
The human type Stone humans seem to have been given the wisdom by the Stone humans of stone column type.
I met many groups of children wherever I might go in this trip.
It seems it is in the synchronicity with my purpose of my trip of this time.
This time I had been asked by the atoms from the sky and universe to recognize the work of Minanoko (small groups of atoms) and convey their subconsciousness to go up to the sky.


May 7, 2012
The villa of Hadrianus

http://slicer93.mbsrv.net/20120507191832.jpg

There are buildings of brick here and there in the very large site.
Each giant Stone human seems to have stood in the concave portions and was given the energy from Stone god who formed the building.
The ceiling is made of clear semicircle.