Oct. 10, 2005
The rock expressing the fingers of the giant | Tokkarisho beach
ͺThe photo above shows the rock which informed us the size of the fingers by the holes.

The following rock is directly opposite the above quay.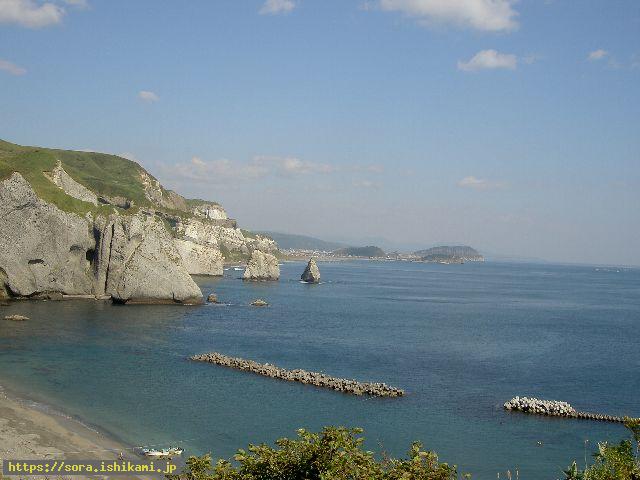 This quay is made of very big rock and it is in vertical.
When I took pictures of these scenes, big light balls and the clear pattern whose shape was as if moths remained on the tip of finger were captured.
I was told by the atoms from the sky and the universe those were the energy bodies which worshiped the king and the lords or the Imperial Household.
Therefore I erased them from the digital camera.