April 24, 2001
The meaning of topknot hairstyle | Why do bodies become the bad condition in low pressure? | dogwood
When I changed the channel of TV, costume drama in which the person with topknot hairstyle appeared moved to TV screen.


"I don't like to see Samurai movies because they were dominated by the Ruler's Stars and they were only engaged in just fight.
Samurai had topknot hairstyle because they are told to shave the hair by Buddhism and it was hot when they were wearing the steel helmets.

As the influence of Pleiadenai during the time of full moon was strong, Stone gods were not able to take contact only when the full moon.
Therefore they took contact when it was the time of the crescent moon. Previously I was told by the psychic the fire ring is seen at the back of me.
It shows Stone gods were covered with fire when they descended from the universe to the earth.

The aura turned into the unusual colors from the fire ring over the years.
【Low pressure】
The low pressure of the weather is the group of the atoms which try to move in a hurry.
It is generated when atoms in the air play a push and shove game.
As they say unnecessary things to the atoms of human cells, "How long are you getting solidified in the body?", the health get bad.
Please tell the words of thanks to the atoms of cells of the body with slow and big deep breathing.


【Dogwood】
Dogwood is the flower which should be seen from the sky.
I was told it was the flower to greet Stone gods.
The petal of dogwood is heart-shaped and it expresses Sirius and stars tell it is the shape of buttocks.
The number of petals are four, because the child of Stone god had no penis, I was told.
(Incidentally the number which stands for humanity is five.)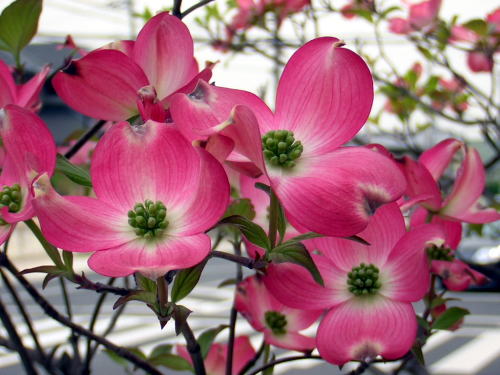 http://www.yasashi.info/image/photo/0000-0028.jpg