http://sora.ishikami.jp/image_dir/index.php?id=20060718213605
July 18, 2006
Rokando Limestone Cave, Sumita-cho in Iwate Prefecture, JapanNo4,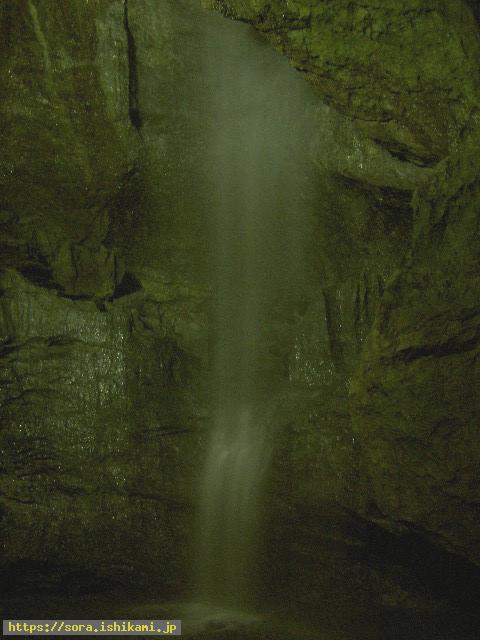 http://sora.ishikami.jp/image_dir/images/2006/20060718213605.jpg

yPostscript on June 23, 2012z

The underground cavities are running vertically and horizontally in the earth.
In the underground cavities there are rivers in which filtered pure water is flowing.
Those rivers have become the source of water, such as fountains, qanat or the springs in the Roman era .

There is a waterfall of a two-stage at the innermost of 800m underground cavity.
Amazing amount of water from a very high place(29m)is falling.
iThey say it is the highest waterfall in the caves.)

As only drops of water are captured when flash is used, it is the image of the waterfall which was captured without using flash.
I was told this waterfall inform that spinal fluid is made inside the skull and it passes through spinal cord.
Therefore it drops through the neck is informed by the waterfall.