May 7, 2006
(Turkey)Lime shelf(Hierapolis-Pamukkale)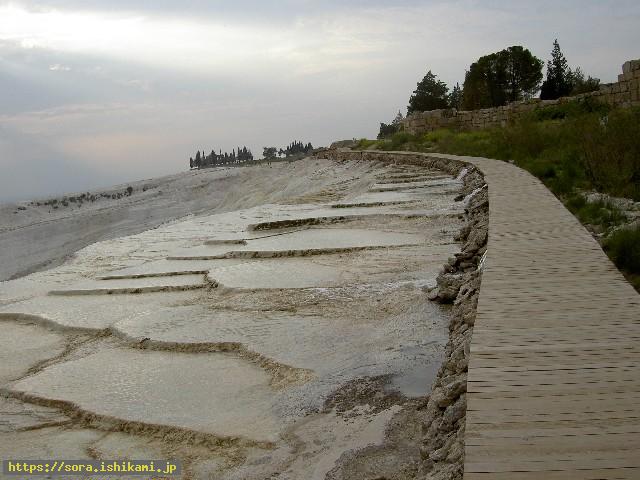 A part of it is filled with the blue water.
There are hot water of hot spring in the waterway in the foreground.
The amount of water is surprisingly too much and the waterway in which water is not flowing, extends to far awary.
As you can see in the image above, the surface of lime shelf increased in round shape.
It expresses Stone gods multiplied in a semicircle shape and though it is usually impossible to see from underneath, it seemed the things like legs hang down from the above semicircle part when seen from underneath of Stone gods.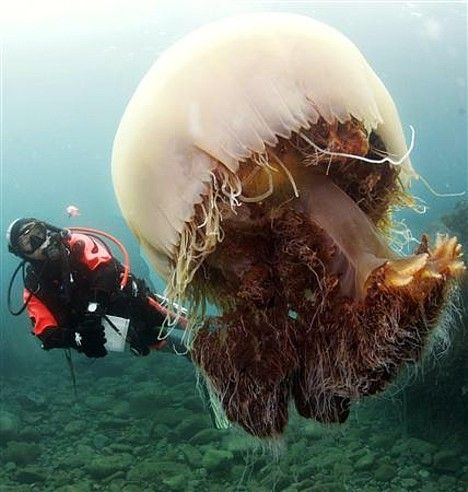 Echizen jellyfish
Lime shelf become pale blue, which expresses the intention of trying multiplied Stone gods not to impair by constantly sterilizing.
There is stone staircases like theatrical ones around here.
And there is a heated pool which is used for warming the humans who were just born and which is used even now.