Jan. 9, 2007
Stone human in Little Petra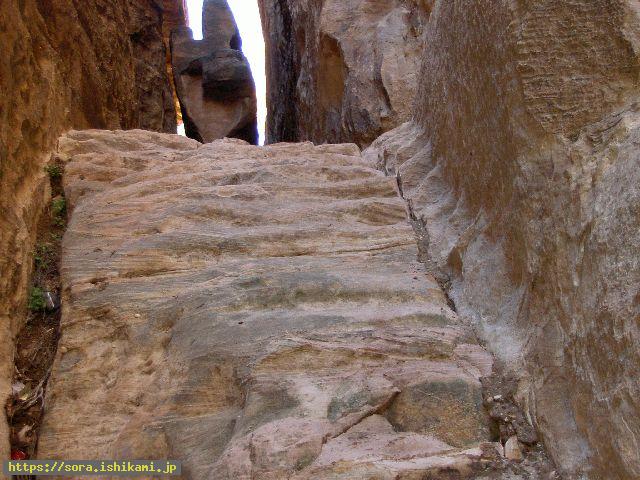 The rock of Stone human is in the place where we go up the staircase.
It is the same as Petra.
(There are staircases far below, too .
The staircases started in the more below point.
The staircases which are hard to climb is waiting hereafter)
It is Stone human who has thick tubes for juice on the head.
This Stone human exists between rocks and it expresses Stone humans were born from the giant rock.