Aug. 17, 2010
The lighthouse of St. Petersburg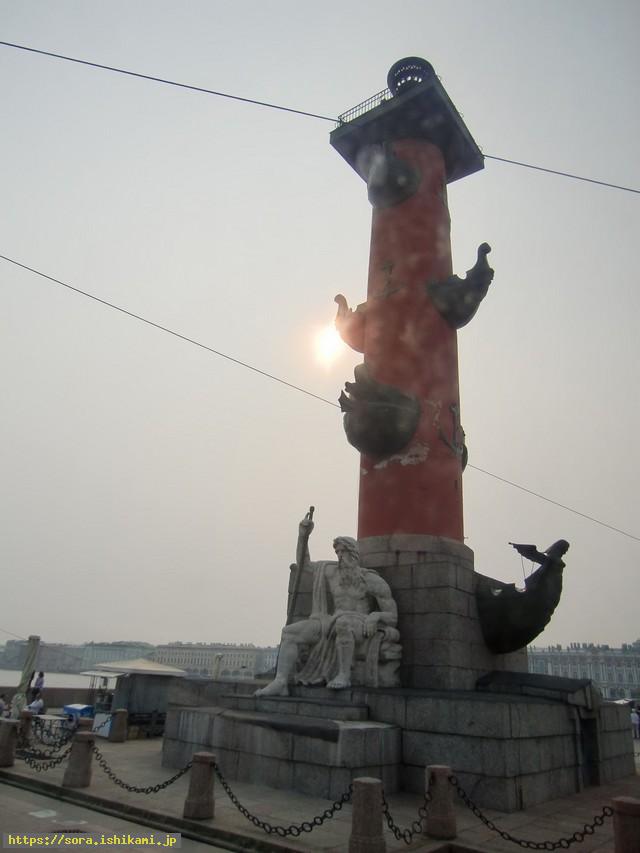 Two of the lighthouses of this shape are lining up and semicircle is formed between them.
The semicircle is the park.
Though there is a stone statue of a giant at the feet of the lighthouse and they say this giant Stone human carried(?) the stone for the foundation of Peter the Great.
There is a stone statue of woman giant and there is the same type of lighthouse in the remote place.
The bow is put at the foot of the lighthouse but I still don't know the meaning of it clearly.
However does it inform that royalism and communism are the same?