Jan. 14, 2007
The window and round stones in Ajloun Castle(Jordan)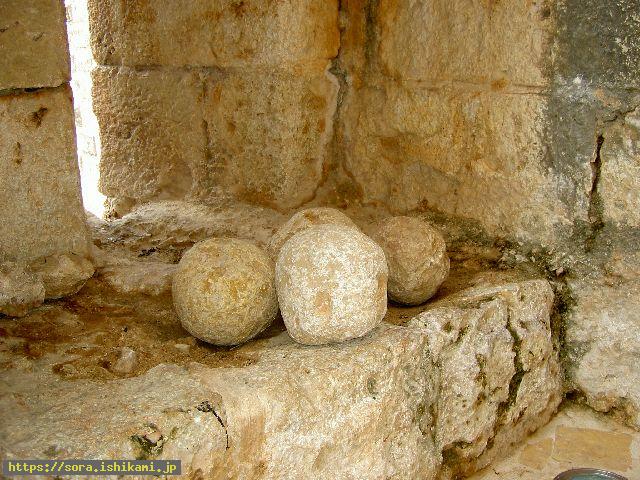 This building has also the windows whose width are 15cm or less and they are very narrow.
This narrow windows show Stone human with wings were able to slip through as the coupling of atoms of the body were loose, I was told.
The round stones are put here and there.
However they were not used for the weapon but they show the earth (=round) and hierarchical relationship is strict (=the loard of the castle,Ā@the servant and the commoner)
Incidentally as the window is narrow, these stones can't be thrown through them.
If they had been thrown from the window, they would have been on the ground a lot.
But most of them are in the castle.