By Takashi
This info is translated into English from@Let's solve the enigma of the earth
http://sora.ishikami.jp/image_dir/index.php?id=20131007235213

Oct. 7, 2013
Ali Qapu@ The model of angle of 45 degrees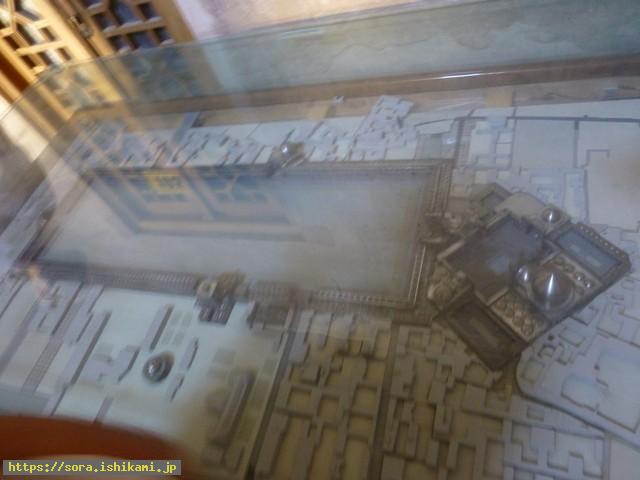 The mosque has the tilt shape of 45 degrees.
I still don't know why it has the tilt from the viewpoint of 'THE UNIVERSE(THE SKY)=SORA'.
It seems that it is related with the below woman's bending her head to one side.


The photos of the survey trip to Iran.
http://sora.ishikami.jp/image_dir/special/iran2013/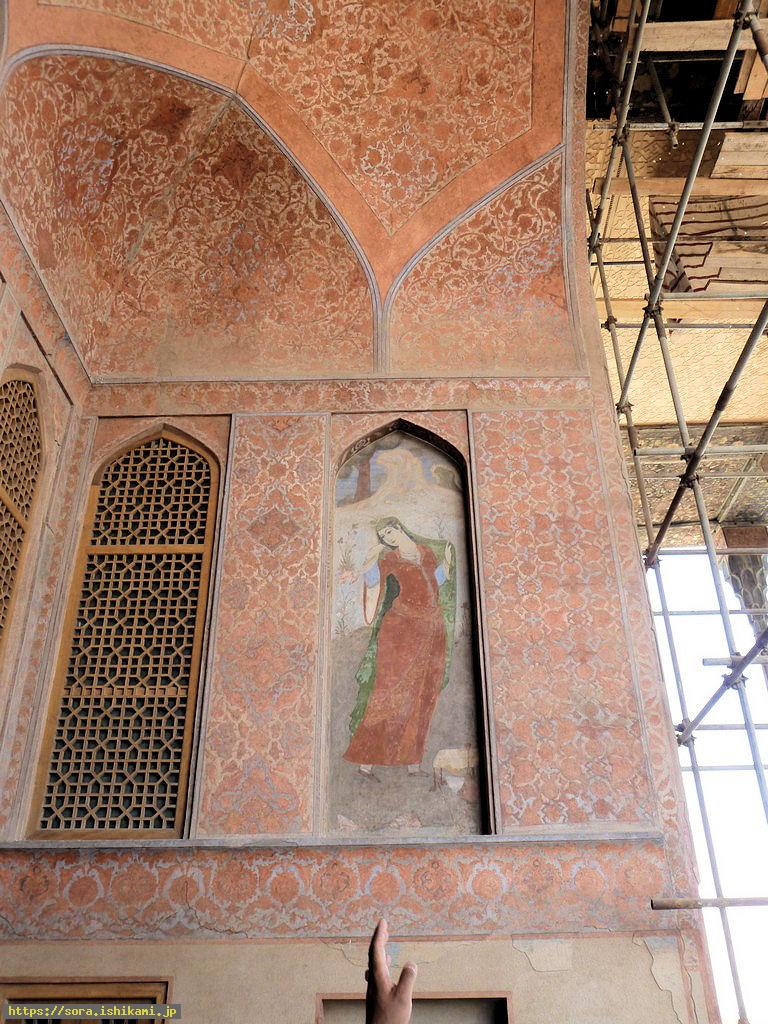 Oct. 7, 2013
Ali Qapu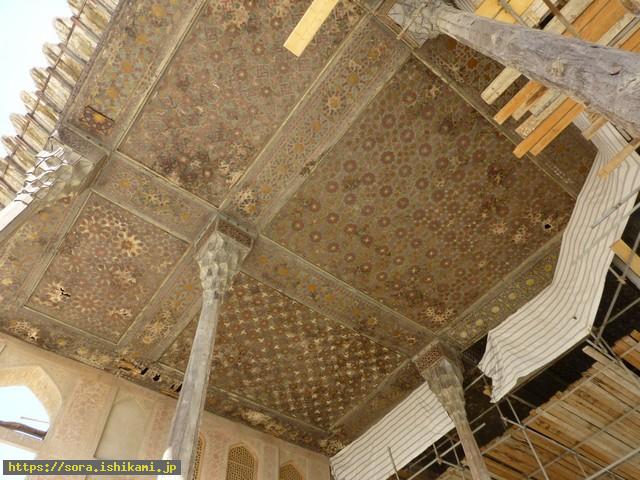 The top floor was under repair.
As the repairing work had proceeded I was able to see the floor was mainly made of bricks but the pillars were made of wood and some part of the wall were made of wood.
As much wood was used for the building, the nearby area might be once thickly covered with trees.


Oct. 7, 2013
Ali Qapu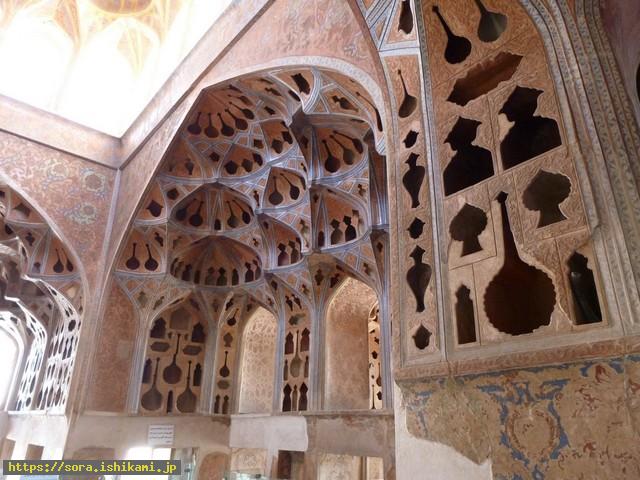 When we go up, there is a music room with the space and wall like this.


Oct. 7, 2013
Ali Qapu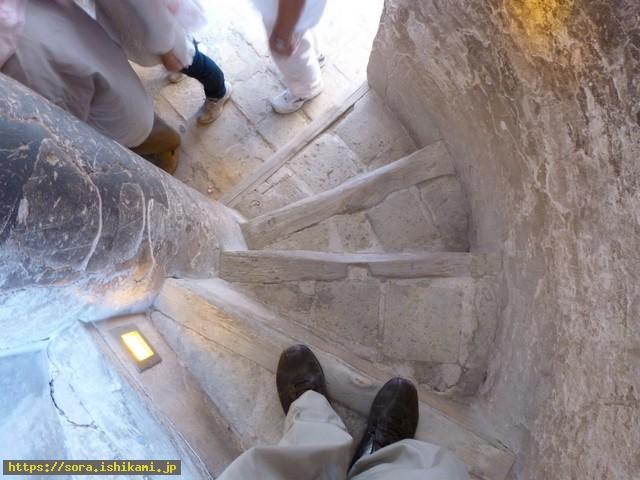 The tiles are put on the lower staircase and the staircase has the considerable width but upper part is narrower and steeper.
Consequently I thought it was the same as the staircase for going up the stone monuments in the countries like Scotland, and so on.


Oct. 7, 2013
Esfahan, @Ali Qapu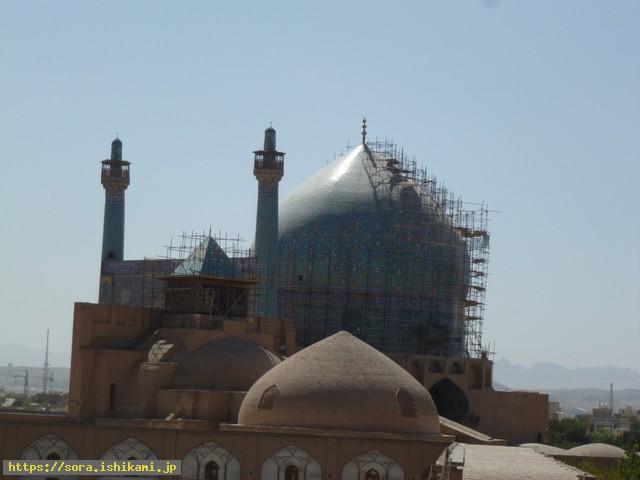 It seems that they are children mosques of the shape of the turnips.
People can go there through the bazaar.